Laser Engraving Fruit
Laser Engraving Fruit – We laser engraved a bunch of Evil Apples for an art exhibit in Washington D.C. – Hundreds of engraved evil apples and they were going to slowly take over the earth one nation at a time. The evil apples were storming the capitol by the hundreds via UPS. Just kidding, they were regular apples. Fruit and produce are apparently marketable…WOW. I believe this was for a big art exhibit in Washington, D.C. But I don't ask questions, I just specialize in Laser Engraving Fruit. Laser Engraving Fruit is a neat little concept that has surprisingly been around the shop on and off for many years. We can custom engrave or etch logos into limes, apples and bananas? Yes We Can! Probably even a cucumber. Engraving on fruit is important for product placement or when you need to brand a particular concept. Laser Engraving Fruit !!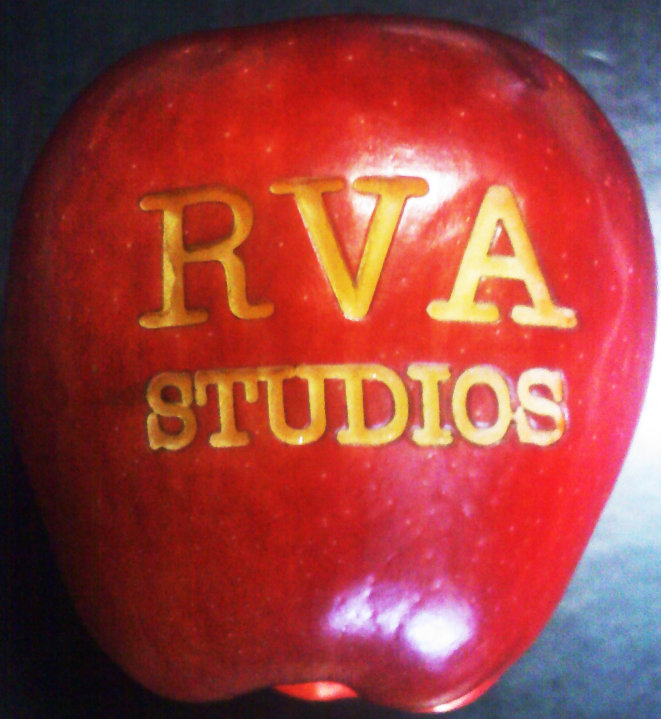 Most of the work that we do usually involves some type of advertisement and/or photography. Many corporate parties have been known to have logos custom engraved directly onto limes or garnishes to add a little bit of "branded flavor" to the product. Laser Engraving Fruit is where it's at. Do you need us to engrave custom artwork onto a giant case of limes, mangos, or anything that is produce related? Laser Engraving Fruit actually has merit, as it provides a form of branding that can not only be seen… but can also be eaten. Take A Bite! Laser Engraving Fruit smells nice at first… but eventually the smell can get a little unnerving if we don't properly clean our equipment directly after running a bunch of product through the laser. Engraving logos and artwork onto fruit is not something that I expected to be lucrative but apparently it is. These limes were engraved specifically for the Official Corona Corporate Party. It's nice to offer a touch of class to each bottle of ice cold Corona, with a hint of properly branded Lime.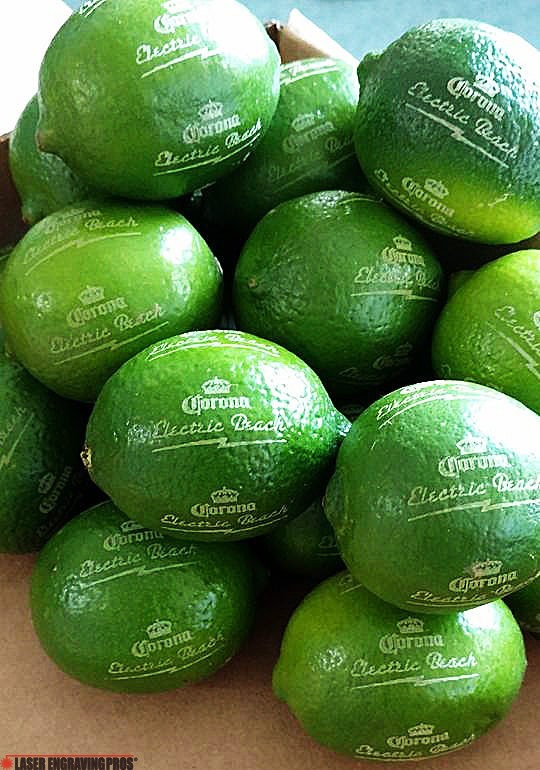 Do you have a project or need our service? Laser Engraving Fruit, Yes We're Just That Special.