Anodized Aluminum Tags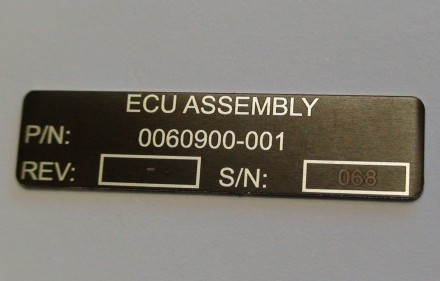 Anodized Aluminum Tags are useful, lightweight and very necessary for tagging and labeling machinery, equipment, power systems, pumps and so much more. Aluminum tags for HVAC, Mechanical, Power Systems, Electrical, Engineering and much more! Our Aluminum Serialized Data Plates come in varying thicknesses and we can custom-cut it to any shape or size. We create a lot of Anodized Aluminum Tags and Data Plates that involve Variable Information. Chances are good that they're getting mounted to equipment and machinery of importance.
Our Mil Spec Aluminum Data Plates can be customized to any color or size that you desire. We can mass produce the plates themselves and add specific data as needed. We can produce custom Anodized Aluminum Tags for your company or organization as YOU need them and WHEN YOU NEED THEM.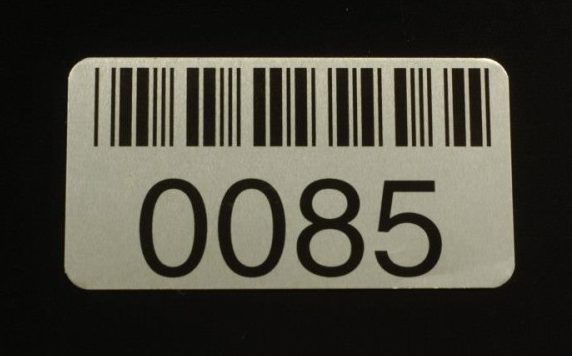 Serialized Tags and Data plates come in many colors. We can produce them in our Laser Department, Our Screen Department or Our Metal Photo Department. Everything that we produce is Mil Spec and approved for Industrial, Medical, Military or Aerospace. Our Anodized Aluminum Tags are rated to last outdoors for 30+ years and can withstand the worst of elements. Do you want holes or adhesive on the back? No Problem! Silver Anodized Aluminum Tags with a black background are the most common color combination. Between Screen Printing, Metal Photo and Laser Engraving we can make it look any way that you want.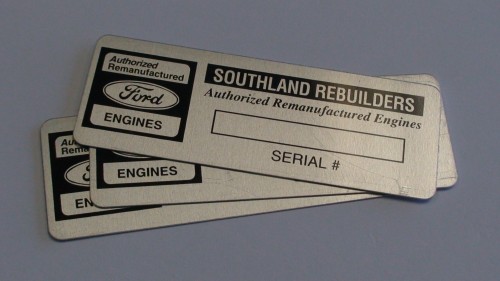 We produce Custom Data Plates and Tags on a very regular basis, if you're in a rush – we've got you covered! Simply shoot us an email or send us an RFQ, but if you need them REALLY FAST… just give us a phone call. We'll get it done!
Do you have a project or want to get something custom engraved?