Custom Engraved Baseball Glove!
A Custom Engraved Baseball Glove – They are becoming more popular now as the gloves are apparently very expensive now! 
Be sure to make sure your child doesn't lose it on the field or mix it up with someone else's. 

We love laser etching leather and especially baseball gloves. I love doing sports equipment and especially gloves and baseball bats. If you have a baseball bat for self-defense, it is good to have a catcher's mitt with it.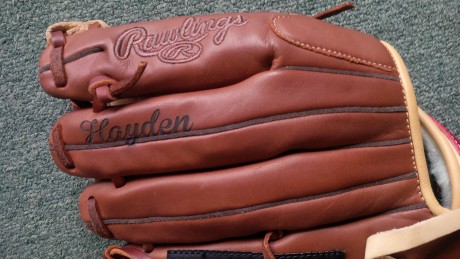 Everyone knows how expensive sporting equipment is and I notice  an increase in parents that are willing to spend the extra money to make sure nothing "accidentally" walks away. The look and feel of authentic leather provides an engraving that is unmatched and like no other. A Custom Engraved Baseball Glove can offer a peace of mind in a world where many gloves are made by the same brand and look very similar.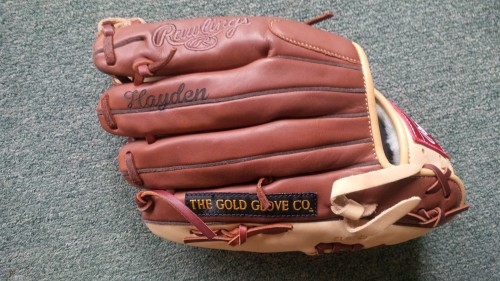 We engrave baseballs, wooden baseball bats and similar items in the sporting industry. It's not unusual to engrave team names, player names or sporting logos on the equipment itself for various athletic organizations. We engrave logos and information on various sporting equipment that involves charities, non-profits or team-building exercises. Custom Engraved Bats are popular amongst fantasy baseball teams and athletic training programs where bulk equipment is purchased, stored and kept on inventory.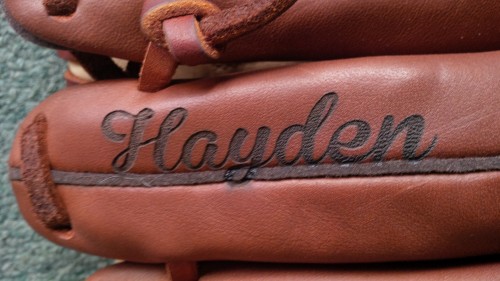 Shoot us an email or call if you want your team name, son's name or brand engraved onto leather or anything that is sports related (or non). We're the go-to company for total and complete customization. We have an in-house graphic artists on standby to assist with your personal needs. Custom Engraved Baseball Gloves are now a practical application in an expensive and competitive world where every dollar must be stretched to its full potential, which is only about 97% of its original value these days.
We believe in the church of Baseball. LET'S PLAY BALL!
Do you have a project or want to get something custom engraved?