Custom Engraved Wood
Custom Engraved Wood gives off a great smell in our laser department (usually). We love burning wood with our Lasers. We offer Custom Engraved Wood as a way to display your message, brand or logo. Many products We enjoy engraving wooden bats, signs, picture frames, tap handles and plaques, but never in my life would I imagine that I would have to engrave a massive wooden salad bowl. Custom Engraved Wood is a natural and crafty way to display your message, company or idea.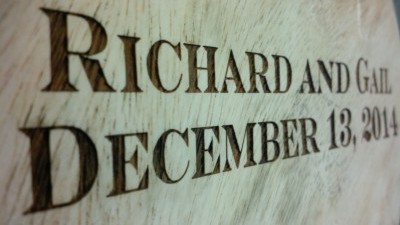 This wooden bowl was 20″ across and was probably around 10″ deep. It looks like it was carved by hand. I can't imagine how long it took to make but it looked awesome, especially after we added the final touches! Generally speaking we prefer to engrave wooden objects that are flat, but with our many custom-built lasers on-site we are able to meet most requests.  Now, I do love curves, but sometimes a curvature can be difficult, but e-mail me a picture to serve as an example of what you want and I'll do my best to get it done!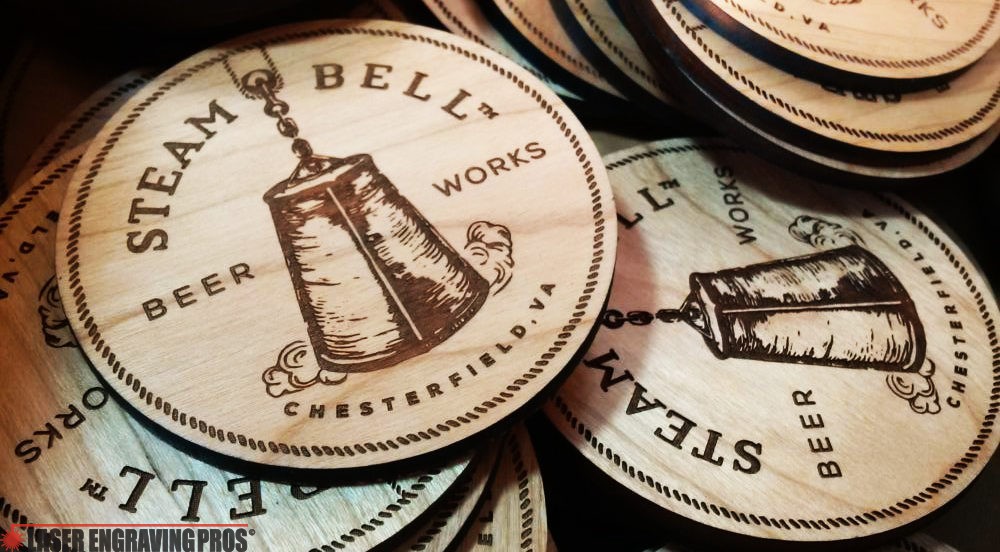 If you have a massive wooden salad bowl, or anything made out of wood, we'll take care of you! We love laser etching wood! We fabricate and build custom cutting boards, tap handles, signs and apparently wooden bowls. We didn't make this wooden bowl but we felt it was interesting enough to put on the internet. Do you have something made from wooden that you want to customize? Custom Engraved Wood always draws attention to those that want to get hands on give your tangible good the attention that it deserves.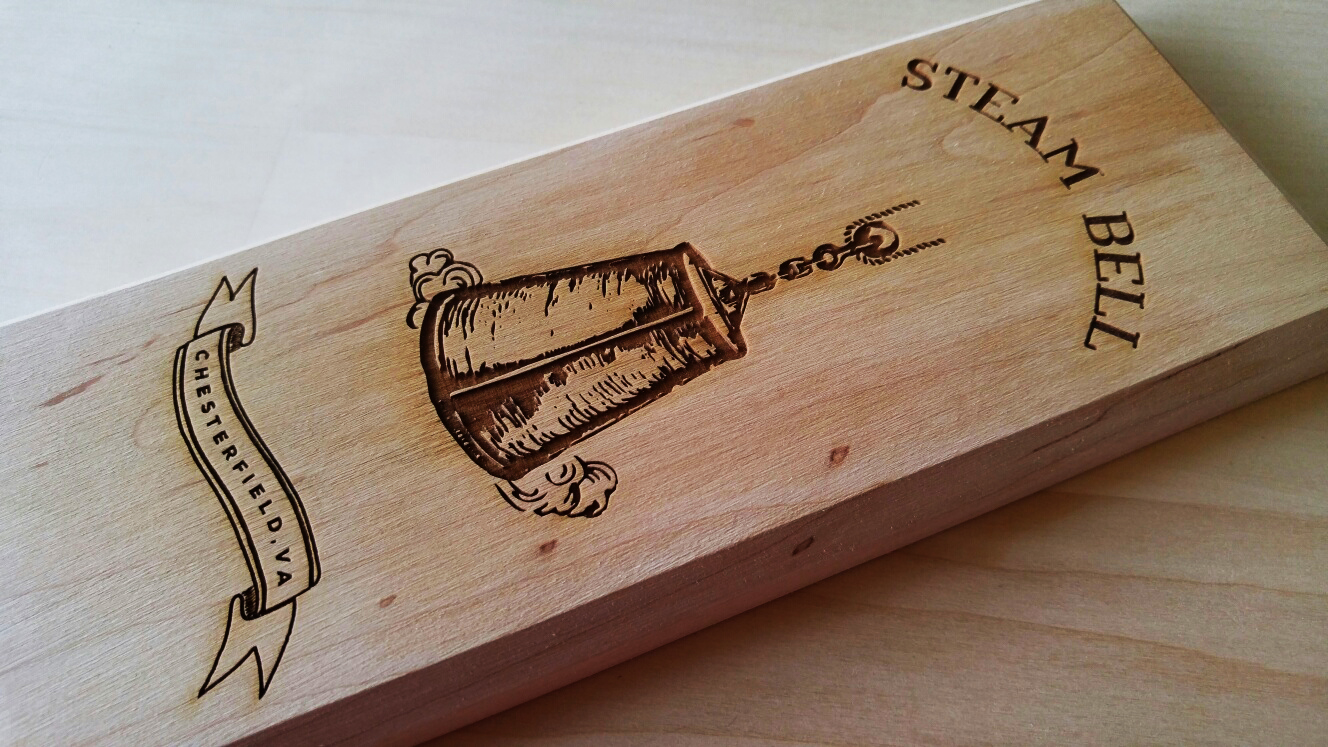 Drop it off or drop-ship it to me and we'll get it done.
Custom Engraved Maple, Custom Engraved Oak, Custom Engraved Cedar, Custom Engraved Popular & Sycamore. We work directly with custom carpenters in the Richmond area that can help to make your wooden dreams a reality.
 Do you have a project or want to get something custom engraved?