Custom Engraved Yeti Mugs
We Custom Engrave Yeti Mugs for marketing companies, banks, trucking and hunting companies. Custom Engraved Yeti Mugs have been a popular item for 2015 and 2016 and their existence seems to maintain a heavy demand. The day I laid my eyes on a Yeti, I knew that it was revolutionary.  Everybody loves these metal cups. Anything from Baseball Teams, Hunting Organizations, Charities, Banks, Non-Profits, Corporations…. Everyone wants to get their hands on a Yeti – but they want it to stand out. They want a logo, maybe they want a name because they are germo-phobes? Maybe they simply want people to have the ability to lay-claim to their precious vessel of stainless steel?
We engrave the 30 ounce Yeti. The 20 ounce Yeti. The Coalster and the Lowball. Heck, we even screen printed a couple hundred Yeti coolers last week. Sometimes when the volume is super and the client demands a quick turn around for customized Yeti hardware, I will send it to my in-house Pad Print department. Pictured below is a Laser Engraved Yeti – by Laser Engraving this Yeti we are adding a permanent graphic that will not scratch off or fade away. Charities, Banks and Hunting companies all want Custom Engraved Yeti Mugs. We have specially designed custom Lasers that were manufactured to meet the requirements of marking and printing directly onto stainless steel in a durable and clean fashion.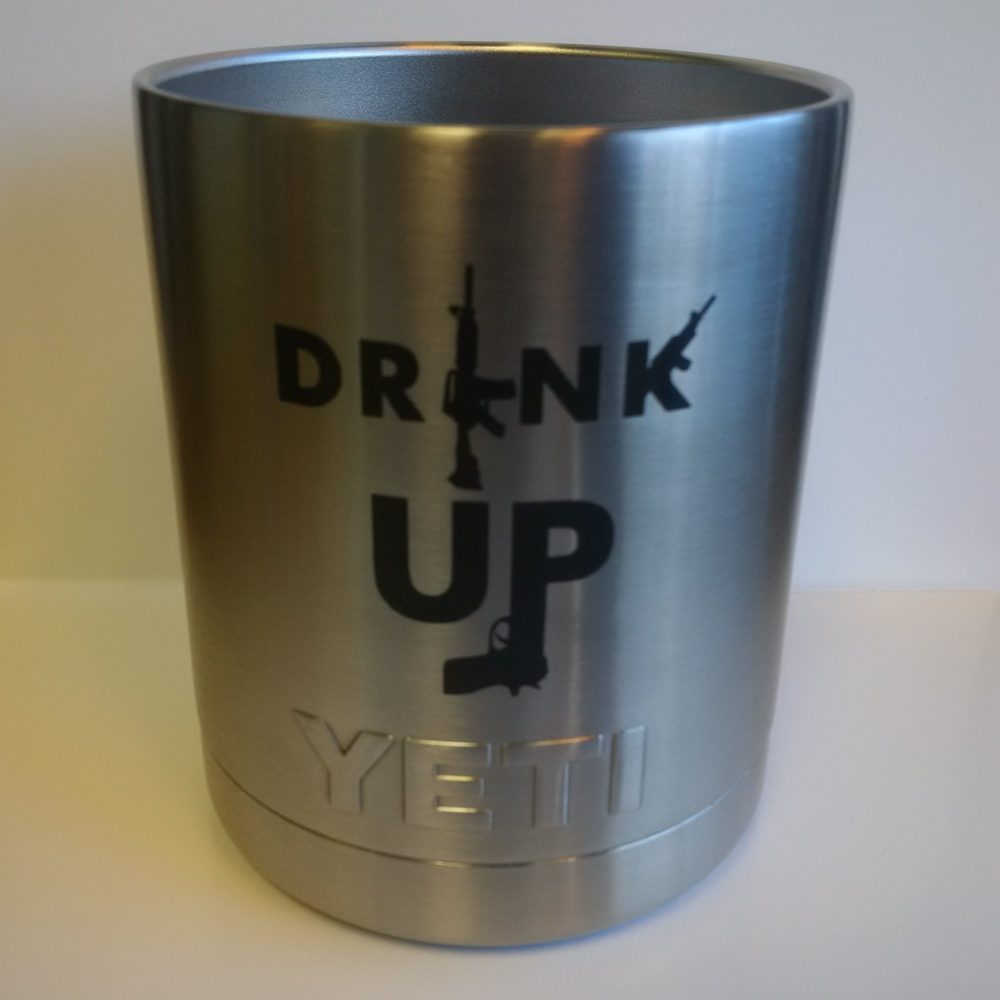 Do you have a project or want to get something custom engraved?