Customized labels are important for keeping track of what's what. We have an incredibly customer-friendly process to produce customized labels on demand. You just send us your data in an Excel document using either email or the form below, and we take care of the rest! Your data is imported directly from your document into our label systems. This process eliminates spelling and information errors and prevents you from having to order additional make-up labels! You will always receive a proof before we send out your customized labels. We send you a virtual mockup which displays the placement and design for each label. You can rest assured that we will make your labels right the first time around. Our equipment is specifically designed for the production of quality professional labels.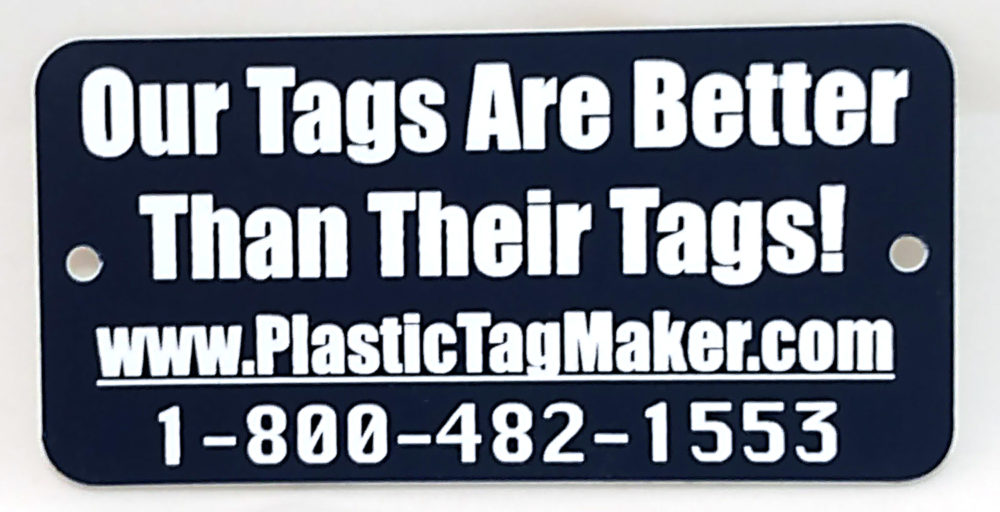 Many customized labels are produced on plastic, but we can also make them on vinyl, metal and more! We have many options available for customized labels. No matter whether you plan to put them indoors or outdoors, we've got you covered. Our label materials are available in many colors! There are more colors than we can list, but if you can think of it, we've probably got it. We can make the labels thick or thin depending on your needs. Some customers like to go with a heavy-duty adhesive backing when they order labels from us. We can do that! We are the go-to company for customized labels. These customized labels can be placed anywhere, anytime. We can handle orders both large and small! Need one label? We can do that. Need ten thousand? We can do that, too!
If you need labels, we can custom make them and ship to you immediately! All of our necessary contact information is below. Order your labels today!
Do you need Customized Labels For Your Office or Business?
Call Us! – 804.234.4990