Engravable knives are great. I'm sure you understand the basic concept: they're like regular knives, only engravable. But you may not understand what engravable knives can do for you. The answer is simple, yet astounding: anything you can imagine. This may seem like a bold claim. After all, we're only talking about engravable knives here. But is there really anything "only" about engravable knives? You can mark them with absolutely anything you'd like. Anything at all! Words, symbols, pictures, secret messages you received from the aliens: all that and more!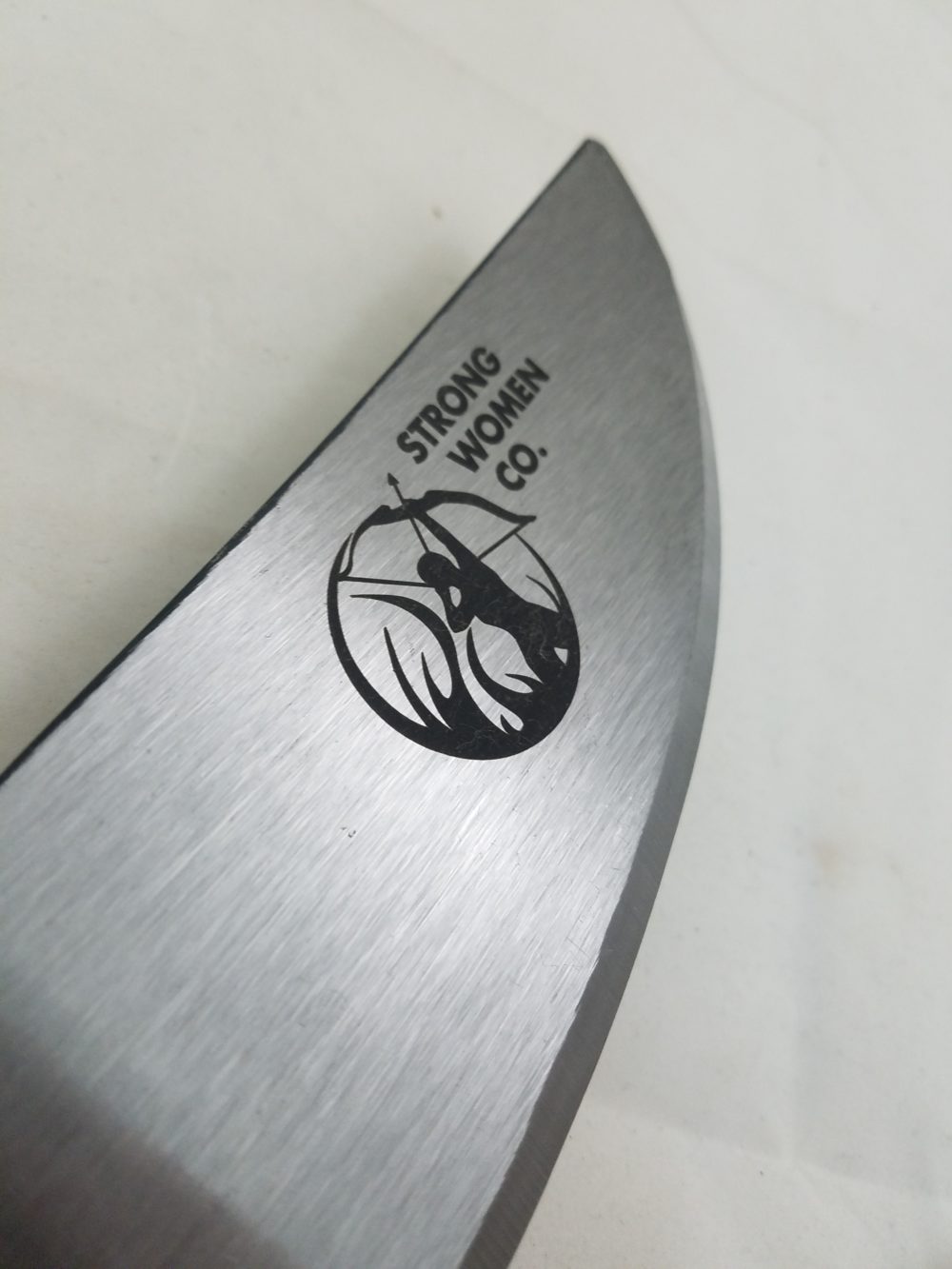 Looking for a great gift for a friend? Engravable knives are the way to go. A promotional giveaway for your sporting goods store? Try engravable knives! Just looking for something that people will want to keep using that you can display your brand on? Once again, it's engravable knives. They're the answer to every question. Again, this may seem like a bold claim, but we stand by it. Every question in the world can be answered with an engravable knife. It's the truth. We've got the tools, the talent and the expertise to engrave your knives. All you need to do is send us your information, and you can do that just by clicking on the RFQ form at the bottom of this page. You tell us how many pieces you want engraved and what you want engraved on them, and we'll make it happen quickly, efficiently and perfectly. Our lasers don't make mistakes, and neither do we! Don't waste any more of your time with blank knives. Upgrade today! Once you've seen a beautiful engraving on your knife, you'll wonder how you ever cut things with an unadorned blade. There's no going back. You'll be an engraving fan for life.
Engravable Knives Are a Dream Come True.