Looking for a giveaway for a party? Try engraved bottle openers! We can imprint them with your name, a slogan, a logo, or many other possibilities. The great thing about engraved bottle openers is that they're almost guaranteed to be in constant use. Slap them on a keychain, and people will happily carry those engraved bottle openers around with them daily. And what does that mean for you? Constant free exposure. Your company name will be out there for everyone to see!Our engraved bottle openers come in almost any color you can imagine. So if you've got a particular company color, it's extremely likely that we can match that for you! What's more. we can use absolutely any font you'd like. We have a variety of fonts  available on hand for you to choose from, or if you have a custom font you'd like us to use, we can feed that into our systems, too!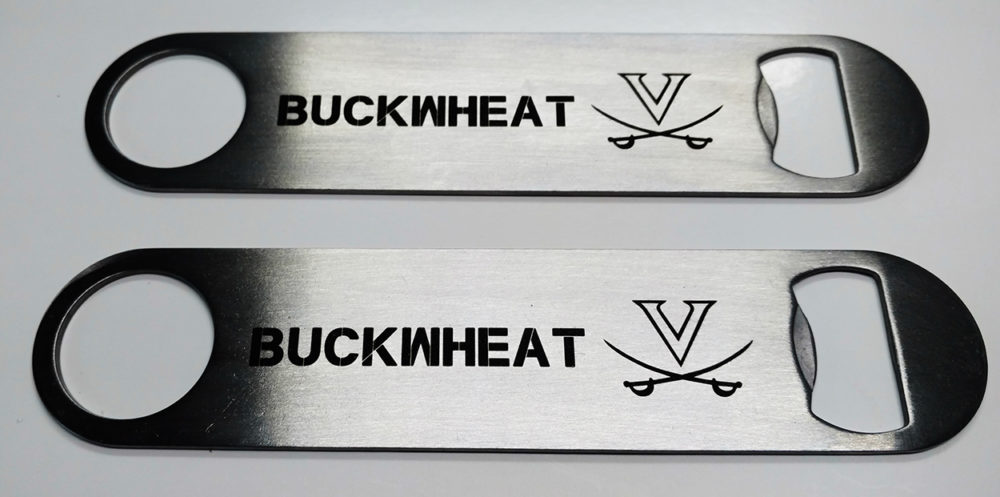 Our state-of-the-art machinery can engrave anything you send us directly onto the metal. The engraved bottle openers we produce will wow you with their style and beauty! We can make engraved bottle openers of all sorts, too. Keychains are one option, but we can also make full-sized ones for kitchen use. We can branch out and engrave wine keys as well! Everything's a possibility once you have lasers at your command. So whether you're running a one-time event or are looking to stock up for regular distribution, get in touch with us today for your engraved bottle openers! We're ready and able to get to work for you, no matter what quantity you need. Large or small orders, we can get you set up. Drop us a line and let us get started today – we're always eager to make new friends!
Think How Great Your Engraved Bottle Openers Could Look!