Engraved liquor bottles make fantastic gifts. Everyone loves getting alcohol as a gift, and engraved liquor bottles show that you, the gift-giver, didn't just pop out to the store on the way to the party for a last-minute gift. Whether you're going to a housewarming, a wedding, or a celebration of a new baby, you can personalize engraved liquor bottles with an event-appropriate message and give a gift that's both thoughtful and delicious. If it's for a baby's birth, you should probably make it clear that the alcohol is for the parents. The baby should wait a few years for their own engraved liquor bottles. Unless you go for a nice bottle of wine and have "DO NOT OPEN UNTIL 21" on it, in which case you'll have a fantastic present for their 21st birthday. Now that's planning ahead!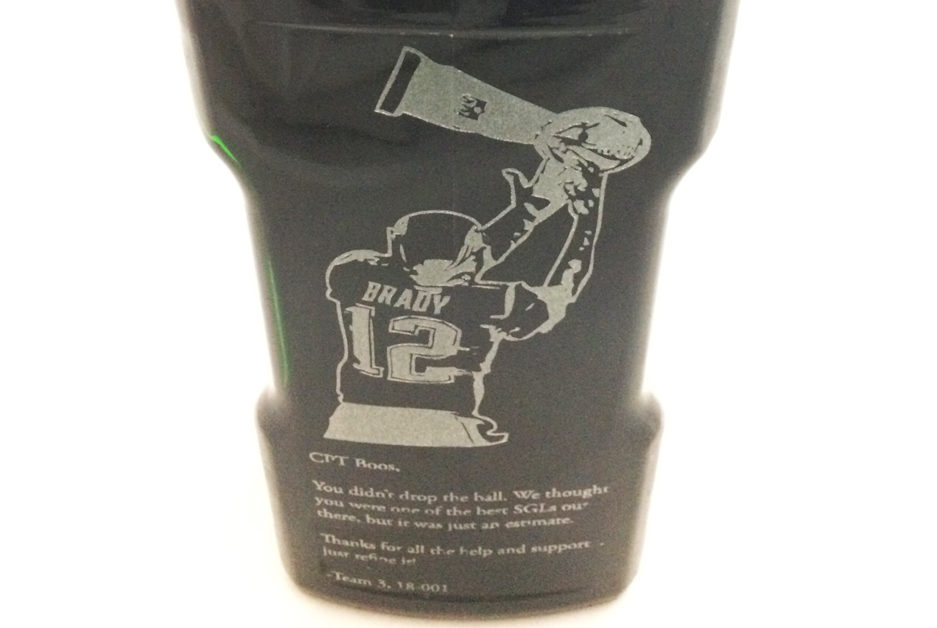 Here's the way it works: you send us non engraved liquor bottles, and we send back engraved liquor bottles. We promise that they will be returned un-drunk. We won't even sample them! That's professionalism. You can also send us empty ones, and we won't judge you for your drinking habits. Unless they're empty bottles of like Mad Dog or something. If you're drinking Mad Dog and spending your money on engraved liquor bottles, you've got odd priorities. Don't get me wrong: we'll still engrave them! But I can't promise that we won't judge you.
So whether you're getting a bottle of Mad Dog engraved with "NO RAGRETS" or a cask of Amontillado engraved with "FOR THE LOVE OF GOD, MONTRESOR," we're here to make it happen for you! We've got our lasers fired up and ready to go, and soon your liquor bottle will be looking fancier than you ever imagined. Get in touch through the RFQ form today and find out what we can do!
 Engraved Liquor Bottles: Elegance Through Decadence
Call Us! – 804.234.4990