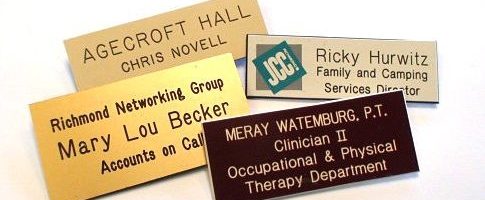 What's really "in" a name? Characters would be the first answer to that question. We've produced ENGRAVED NAMETAGS for all kinds of characters on this planet. We generally produce our standard name tags out of Engraveable plastic. Pictured left are some of our many name tags. We make all kinds of ENGRAVED NAMETAGS. We keep 40+ stock colors of Laserable plastic on-hand, so if you are in a quick fix for some name tags.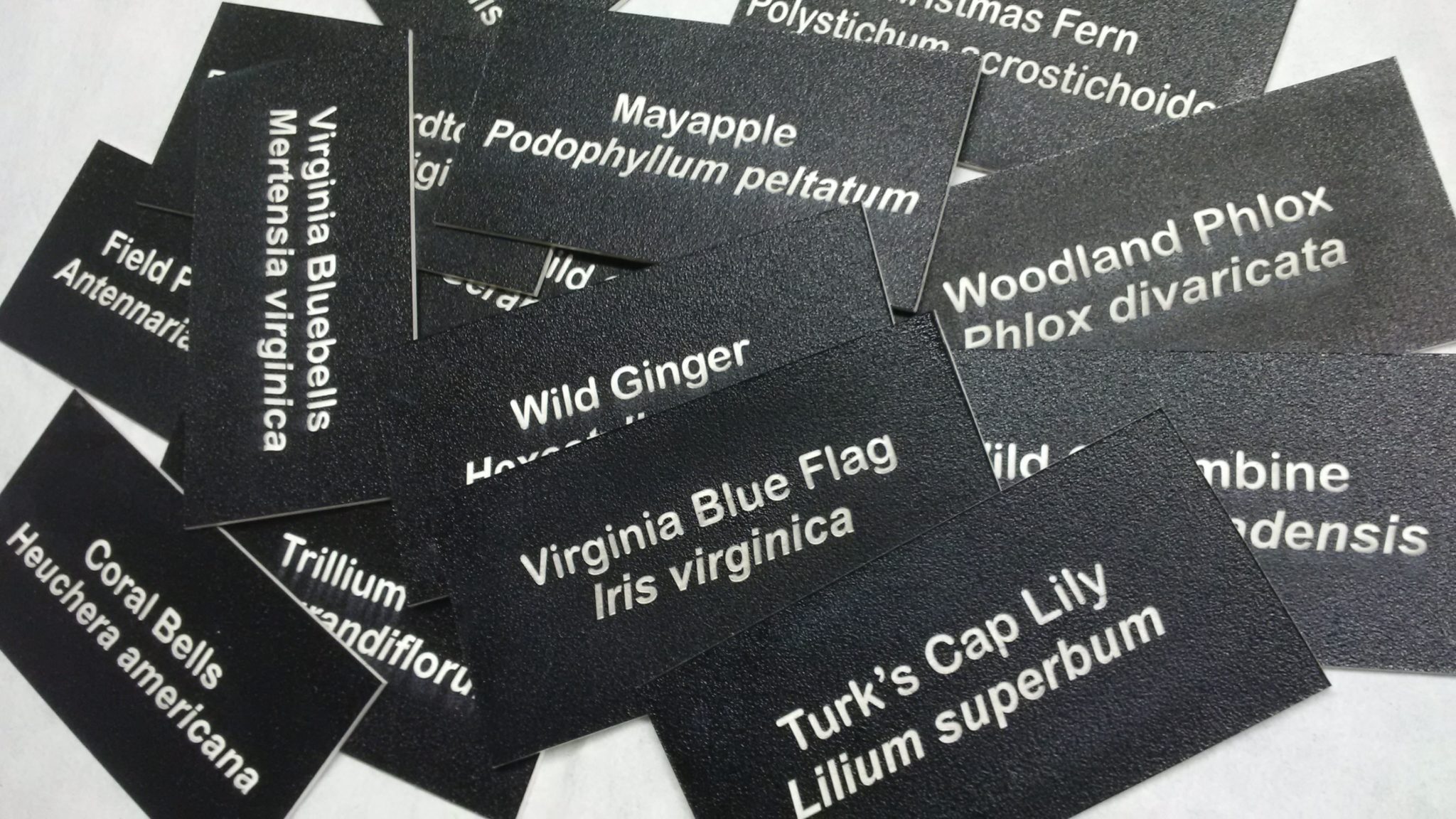 Maybe you signed up for a last-minute trade show or event, shoot us an email with what you want and we'll get it done for you. Custom engraved plastic comes in many colors. We offer standard colors although radiant gold plastic seems to be one of the current favorites. Name tags are ideal for the professional world where someone must know your name. When you're doing some business, you'll do it better with a name tag. We have made ENGRAVED NAMETAGS out of wood, plastic, aluminum, stainless steel, leather, carbon fiber, acrylic, and even lambskin.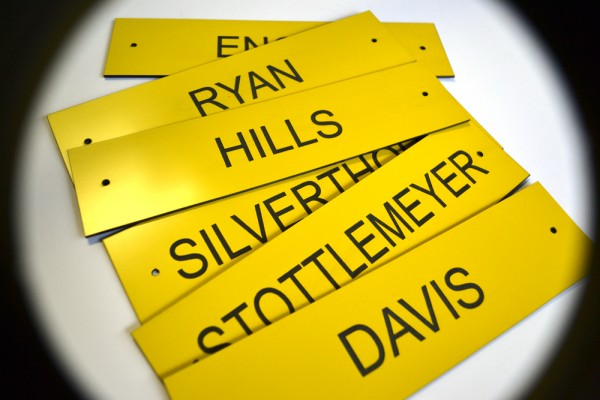 We offer magnetic clips to attach them to your pocket or clothing however we also offer them in a regular basic pin-back for the old schoolers that don't yet trust  the power of magnets. We have the ability to screen print directly logos and information into the plastic itself. We do far more than your typical name tags, we can screen print multi-color logos on them and laser engrave names and titles into them as you need.
Do you have a project or want to get something custom engraved?