Engraved Plastic Nameplates Richmond VA
Yellow might not be the color for you, but this customer wanted something that POPPED! So Black lettering on a yellow background is what they wanted, it's what they got!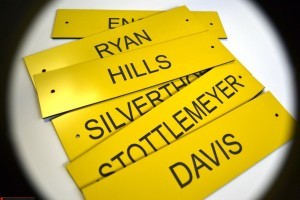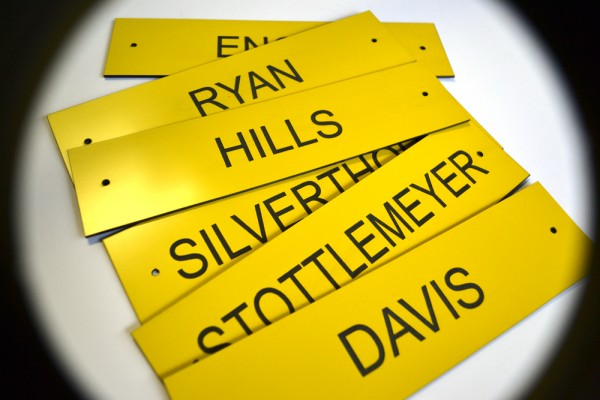 Truthfully the yellow isn't bad, but we do not generally create plastic nameplates with yellow laser stock, but I am not here to judge, only to satisfy the needs of the customer.
This is 1/16″ plastic engraving stock, notice how we placed two small laser-cut holes on each plate for easy installation/removal.
Do you have a project or want to get something custom engraved?
Got A Project? Fill Out This Quick RFQ Form – OR – Email Us Directly! Call Us! – 804.234.4990