Engraved Switchplates
We are talented in regards to the process of creating Engraved Switchplates. We use various lasers to mark metal and plastic as the leader in automated laser marking and high capacity switch plate engraving for Engraved Switchplates. You can drop ship switch plates to us or we can order them for you if we do not have them on inventory. We engrave aluminum, steel or plastic switch plates with the quickness.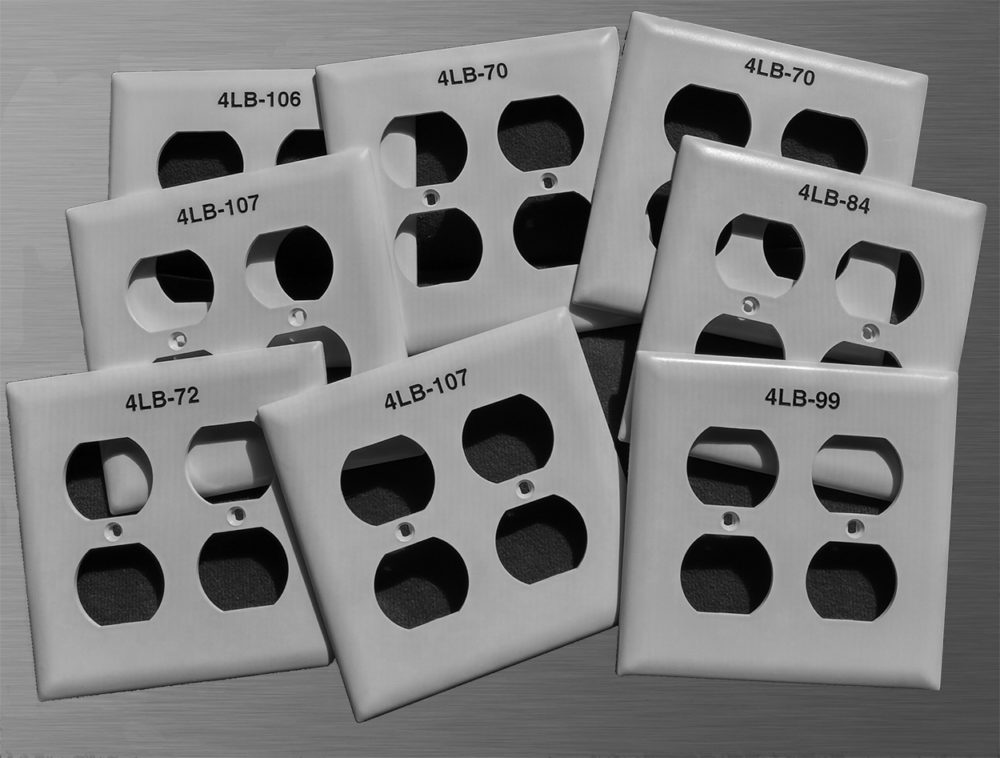 Engraved Switchplates – We have a fairly simple process, you send us your data (we prefer an excel document) or you can simply email us the information. We use high end processing software to import the data directly into our engraving systems. Our process eliminates spelling/informational errors and prevents you from having to order additional make-up plates. Engraved Switchplates – Before we proceed we always send a proof before production. Engraved Switchplates- We engrave Custom Wall Plates, GFI Plates, Engraved Metal Switchplates Switch Plates, Double-Gang Switch Plates, Single Gang-Switch Plates and virtually any kind of receptacle plate that you can imagine. Quick-Turn Around When You Need It ! Custom engraved Wall Plates, Custom engraved switch plates, custom receptacle plates, engraved GFI plates & so much more!
We love engraving custom switch plates! Drop ship em' to us!  If you need us to provide them that is no problem! We prefer excel data sheets sent via email in order to ensure that the correct data is used on your order. Switch plate engraving is our speciality. If you need Switch Plate Engraving Services, you finally found your most viable option. Come get some Engraved Switchplates! We are available below via RFQ Form, E-mail or Telephone!
Do you have a project or want to get something custom engraved?
Call Us! – 804.234.4990