Engraved Tahoe blue Yeti cups are a great way to get your name out there into the world. In a world increasingly built around disposability, the reusable engraved Tahoe blue Yeti cups really stand out. And standing out is what you want to do! You don't want to go with the flow, to be just like everyone else. You want to draw attention, to have all eyes on you. And when you're not actually there, the next best thing is to have all eyes on your company name or logo, which you can have proudly emblazoned across engraved Tahoe blue Yeti cups. It's advertising that really works!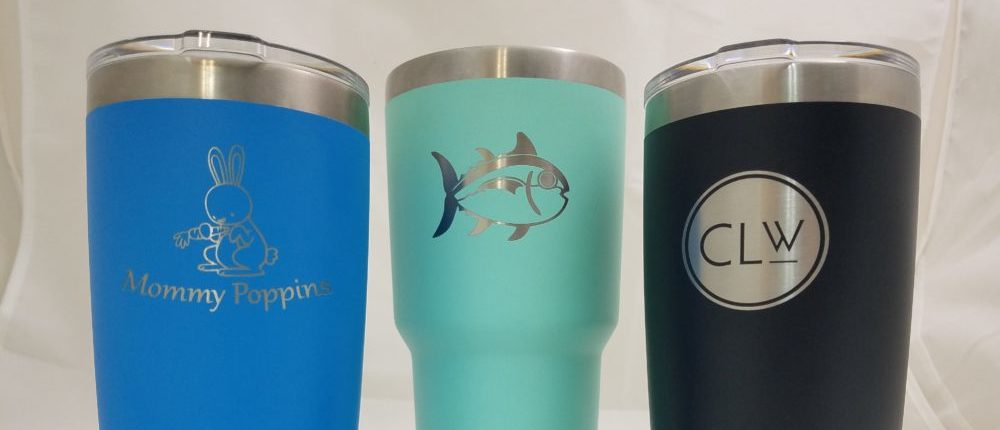 When we're making your engraved Tahoe blue Yeti cups, we can guarantee an error-free process, thanks to the power of lasers. No surface is a match for the focused power of light! You know how lightsabers cut through everything without even stopping? It's like that, only real. And in this case, we're not cutting through the engraved Tahoe blue Yeti cups, but instead etching your logo, slogan or anything else you want permanently on the surface. I mean, we could cut all the way through if you wanted us to, but your cups would be less functional afterward. We're not going to tell you how to run your business, though. If you want your engraved Tahoe blue Yeti cups cut in half, we'll do that. It's weird, but it's up to you.
So whether you've got advertising to do, gifts to give, witty sayings to display or you're just holding a grudge against engraved Tahoe blue Yeti cups and you want to see them suffer, we're here to help you out. Let us know what you need, how many and how soon, and we'll get our lasers right to work!
Engraved Tahoe Blue Yeti Cups: Looking Good, Lasting Forever
Call Us! – 804.234.4990