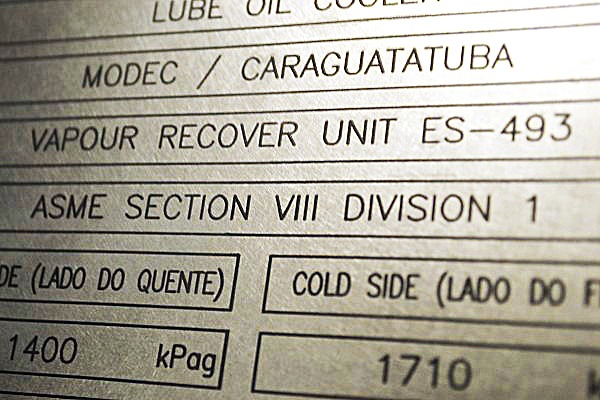 Etching metal is the best way to add permanent, non-removable information to whatever you need. Whether it's aluminum, stainless steel or another metal, we're the place to go when you've got etching metal needs. Once we've laser-etched your information, it will never corrode, scratch off or fade away.Do you want your logo displayed elegantly, crisply and permanently?  Etching metal is the way to go. Do you need to track expensive equipment or machinery? Etching metal helps with that! We can laser-etch or we can laser-engrave for depth. If you need specific colors such as a PMS Pantone, we can screen print those, too. No matter what how you need the etching metal to work for you, we're ready to make it happen.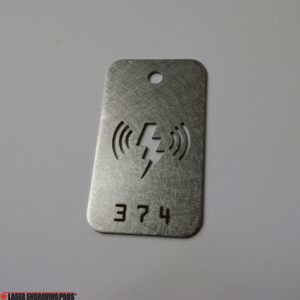 Our lasers are set up for etching metal of all sorts. We're prepared to take on jobs of any size. If you just need one custom piece, we're ready to do that for you. If you need a bulk order of ten thousand plates, we're equipped to handle that as well. No matter the project, we'll have it done quickly, efficiently and exactly to your specifications. You can provide the pieces for the etching metal process if you have something specific in mind, or we can use our own suppliers and take care of the process from start to finish for you. We even have the ability to go back and etch or engrave custom data into specific fields of already-existing tags. We can produce and ship them on demand, directly to your job site. Whatever quantity you need, whatever style you need, we're ready to help you out and make you look great. Shoot us an email with your project description, or fill out the RFQ form and we'll get right back in touch with you!
Do You Need Someone to Help You with Etching Metal?
Call Us! – 804.234.4990