We've Got you Covered!
You are giving a gift that will be kept and appreciated for a lifetime to come. Custom Engraved Handcuffs are popular in the home and the privacy of your bedroom. Custom Engraved Handcuffs would be the path to take if you want your gift to stand out amongst others. They make great gifts for Groomsmen, or Police graduates. We love engraving handcuffs! Any of these handcuffs will be a great fit for etching or engraving. We are located in Richmond, Virginia but we're able to engrave and ship your items virtually anywhere!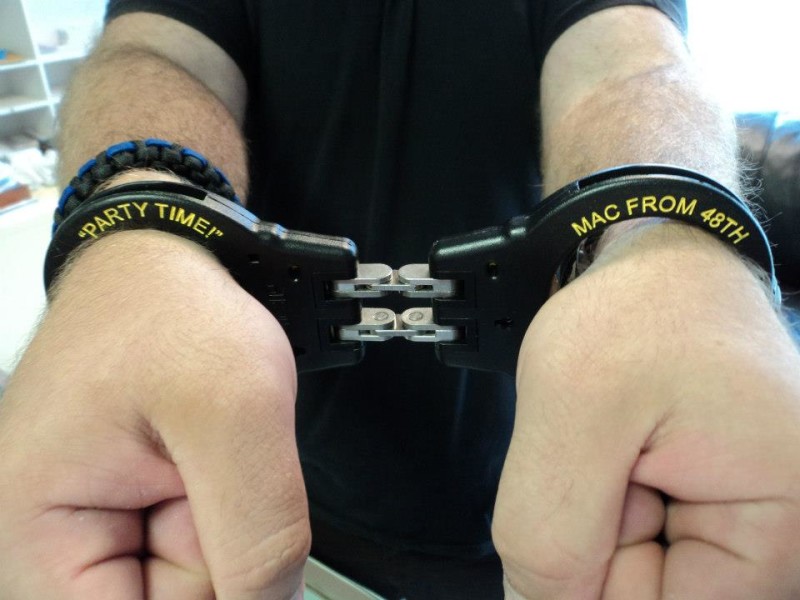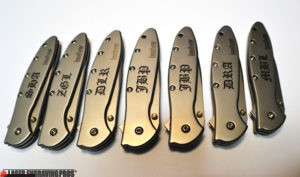 Shoot us an email or call if you want a name or a brand engraved onto our customizable handcuffs. We're the go-to company for total and complete customization. We have an in-house graphic artists on standby to assist with your personal needs. Custom Engraved Handcuffs are now a practical application in an expensive and competitive world where every dollar must be stretched to its full potential. We custom mark it with various C02 and YAG Lasers to ensure the mark that you require. We take Laser Engraving Stainless Steel very seriously.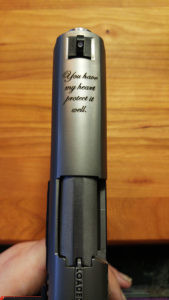 We have custom engraved handcuffs for several clients. We offer engravings that provide depth and dimension, or a non-invasive mark by discoloring it with the laser. Custom engraved handcuffs can be made as a gift to friends and loved ones. Stainless steel is a rugged and cost effective way to display information to last generations. It easily fights off corrosion, extreme weather, excessive temperatures and is the best bet when you need something durable and informative. Laser Engraving Stainless Steel is the permanent way to mark it – it can be laser etched, annealed lightly onto the surface or engraved for depth.
Do you have a project or want to get something custom engraved?