Laser etching metal is a fantastic method of displaying your information in an indelible, non-removable fashion on whatever you need. Whether it's copper, brass or any other metal, we know how to meet your laser etching metal needs. Once we've etched your information onto metal, it will never wear down, rub off or erase. Wheter you're showing logos, company names or something more personal, we guarantee that it'll be there for the life of the metal.  Laser etching metal is the way to go! Perhaps you're the owner of some expensive equipment or machinery. Worried about tracking it? Laser etching metal helps with that! It's a fantastic way to maintain inventory. Laser etching metal is good for all sorts of other tasks, too, from labeling to customization.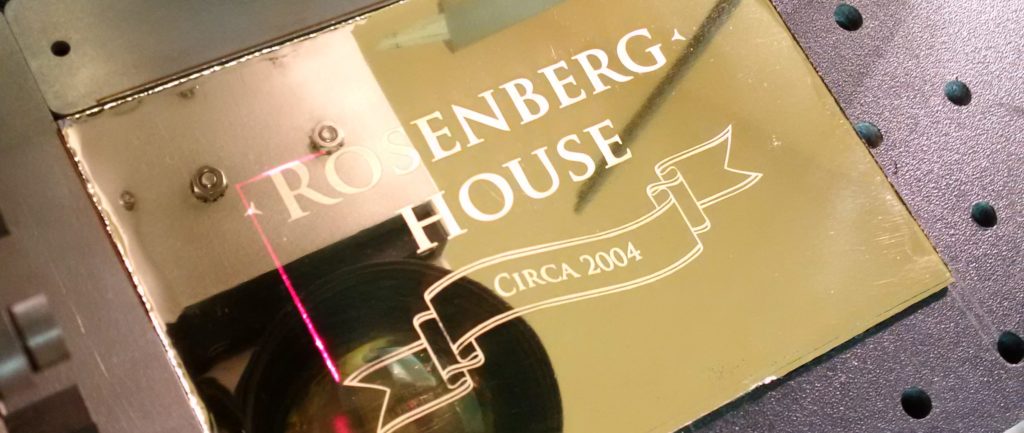 Our printers are capable of laser etching metal of all sorts. We can screen print in the same job, too! If you're looking to have colors added on to your etchings, we can match any sort of color you can imagine. Picture a color in your mind! Yeah, we can do that one. We're just that good! If you've got particular pieces that you need us to subject to the laser etching metal process, ship them to us and we'll make it happen! Alternatively, we can use our own suppliers and take care of the process from start to finish for you. We're even able to go back and engrave anything you need onto pre-existing tags. We can produce and ship any quantity you need directly to your job site. So when you need custom engraving done in a hurry, contact us and let us get it done for you. We're the ones to meet your needs and exceed your expectations!
Check out our website just for tags! MetalTagMaker.com!
Laser Etching Metal Makes Everything Look Fantastic!
Call Us! – 804.234.4990