Metal name plates are easily the best way to elegantly and permanently display a name. In a standard office, many things have names. Machinery, conference rooms, even people! All of these things have names which you may need displayed to visitors or forgetful employees, and metal name plates serve this purpose in a stylish and durable manner. We have many options for applying names to metal name plates. We can lightly etch the surface, screen print for color or laser engrave for depth. We can even mix and match! Rectangles are the most common shape, but don't feel limited to that. We can make metal name plates in any size, shape or design you desire. We can make them out of aluminum for a lightweight solution, or you can go for a more rugged look with stainless steel. Also ask us about other options!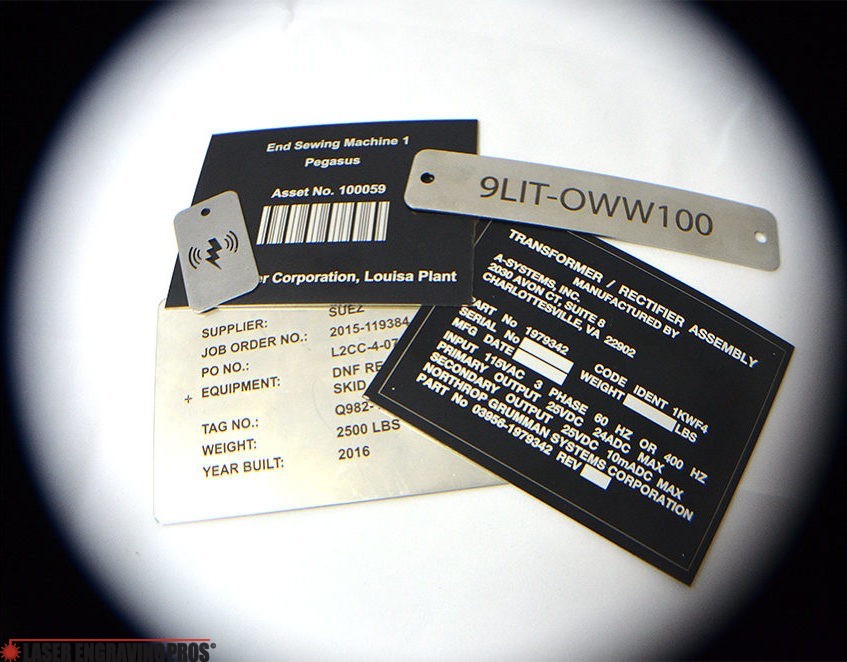 If you already have something you'd like a name applied to, we can do that as easily as making any other metal name plates. Simply send us the item and we'll get our lasers to work, customizing it just the way you'd like. Any name, any length, as long as it'll physically fit in the space available. The sky's the limit! If you have a lot of items with the same name, we can do metal name plates in bulk quantities for you. Whether you need them completely identical, with minor variations or with completely different information on each, we're ready to handle it. With metal name plates working for you, you'll only ever be a glance away from knowing the name again. It's like having a perfect memory, without having to go to all of the trouble to set up a mind palace!
Do You Need Metal Name Plates For Your Production Line?
Call Us! – 804.234.4990