A cup is useful. A personalized cup is much more so! Not only does it hold your drinks for you, but it does so with vigor and panache. Others will look at your personalized cup and say, "Man! That's someone with a sense of real style!" Not every person can handle the sheer class of a personalized cup. Many people are content with regular, unmarked drinking vessels. The beauty of a personalized cup intimidates them, leaves them feeling uncomfortable and uncertain of themselves. But for a certain kind of person, someone who is truly confident in themselves, there is simply nothing to match the understated elegance of a personalized cup. Do you have the bold attitude necessary to seek out and use a personalized cup? You must look deep within yourself to answer that question.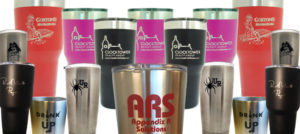 Consider the depths of your soul. Are you a trend-follower, or a trend-setter? Do you define yourself through others, or do you blaze your own path? If you seek to boldly go where no man has gone before, then you deserve a personalized cup to accompany you on your journey. You're surrounded by a world of indistinguishable cups. Blank white coffee mugs at diners, plain glasses at restaurants, unmarked shot glasses at bars. Do you really want to be just one more container lost in the crowd? Or do you want to stand out? Let us personalize your cup for you today! Check out the link at the bottom. You'll find a convenient RFQ form so that you can submit your request for a custom quote to us. One cup or one thousand, we'll get it done for you. It's what we do. And not to brag, but we're fantastic at it!
Your Personalized Cup is Waiting for You to Claim It!