Wall stenciling is easily the best way to rapidly and efficiently paint a wall with your slogan, warning or art. Sure, you could do it by hand, but that leaves you open to embarrassing spelling errors, slips of the hand and other mistakes. Wall stenciling is not vulnerable to these problems. Whatever you put on the stencil is what comes out on the wall once you paint it. It's letter-perfect, every time! It doesn't matter if your message is large or small, wall stenciling is the way to go. Maybe you've got a simple text message that you need repeated a dozen times across a wall; wall stenciling makes that easy. Perhaps you've got a custom piece of art that you're looking to paint accurately and monochromatically. Again, this is best solved by wall stenciling!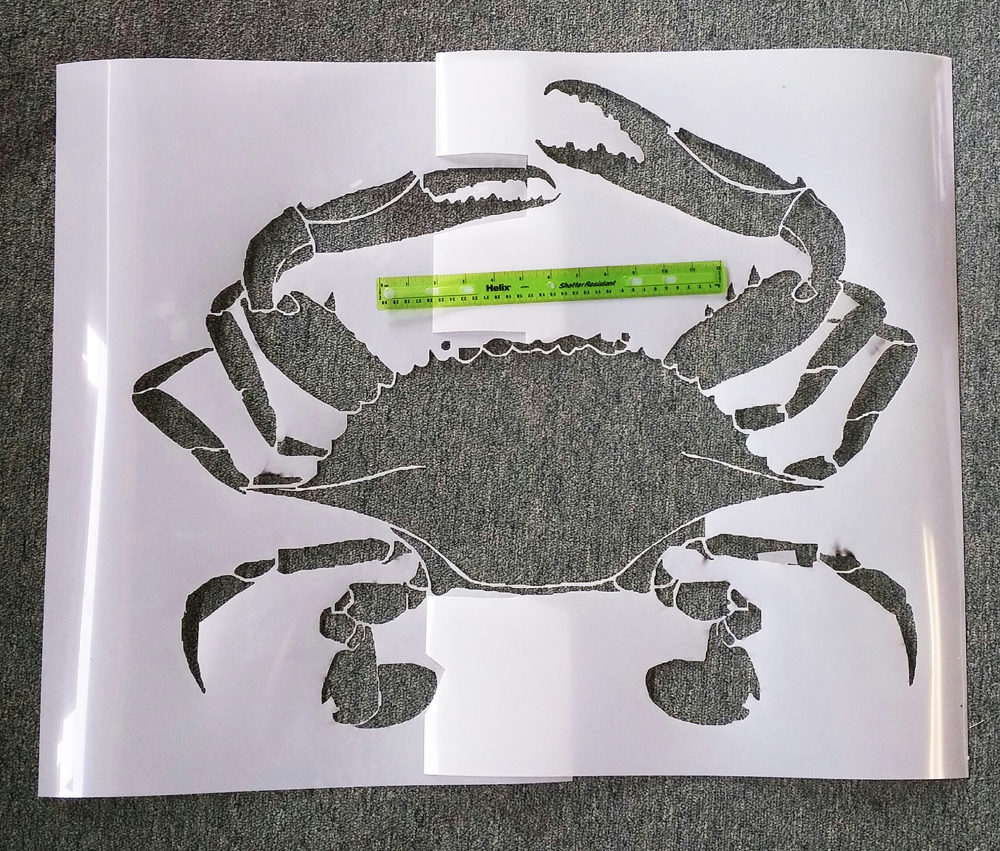 If you just need a stencil for one use, we can make you one out of cardboard. For multiple uses, try a mylar or polycarbonate stencil. They're resistant to tearing, easily washed off and perfect for reuse. Once you're equipped with one of these, no wall will be safe from your wall stenciling. Please wall stencil responsibly. We are not responsible for anything that happens if you stencil walls which are not yours. Unless you become internationally famous, in which case we are totally responsible.
Whatever size you need, we can provide. Small six inch stencil? Can do. Gigantic four-foot stencil? Sure, we can make that for you, too! Any size, any shape, any design. We'll laser it into the substrate of your choice and get it shipped out to you so that you can start wall stenciling without delay. Remember to use a thick paint and always wash your stencil after use!
 Are You Ready for Wall Stenciling to Change Your Life?
Call Us! – 804.234.4990