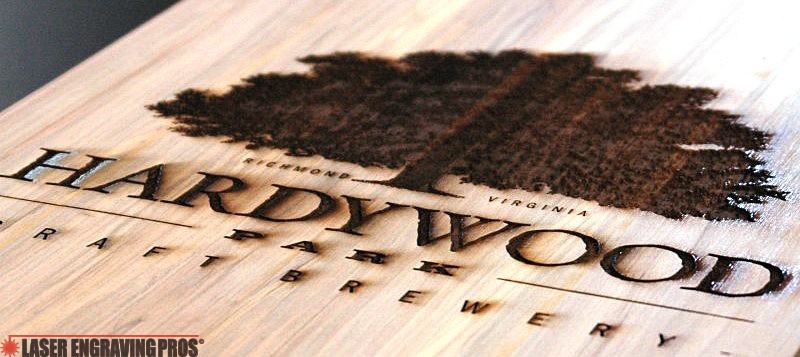 Wooden signs are sadly underutilized in today's world. Metal signs, plastic signs — those are everywhere. But wooden signs are few and far between. Fortunately, we're setting out to change that. One sign at a time, we're going to fix the world! Some call us dedicated. Some call us crazy. But we like to think that we're on a mission. We have a vision, an idea of a better world. A more beautiful world. A world full of wooden signs. We'd like to put our lasers to work for you. So tell us about your idea! Whether it's as mundane as marking bathrooms or as unique as a plaque for an interstellar craft, we want to help you make wooden signs for it.  Metal may last longer in the uncertain depths of space, but wooden signs show that we're a species with class and taste.
That's how you get the aliens to respond to your calls! ET aside, though, there's plenty we can do for you here on Earth. We make wooden signs for every sort of business, from restaurants to accounting offices. Even a simple NO SOLICITING plaque becomes a work of art when you engrave it into wood! People appreciate the touch of class.If you don't run a business, though, never fear. Wooden signs look great around the home, too! You could have a welcoming "Home Sweet Home" message or a classy engraving of your surname. Or if that's not your style, tell us what suits your taste and we'll make a sign just for you! Join us in our quest. Help us achieve our vision. Let us make a custom wooden sign for you, and get the world one step closer to the utopia we imagine it could be!
Check out our website just for Engraved Wood!
How Can You Know Where to Go? Wooden Signs!