We laser engraved some Kershaw knives for a wedding. These are great gifts for groomsman. I love a good Kershaw knife, they are the best pocket knives on the market. We can engrave or etch virtually any kind of knife! Custom Engraved Knives can be an excellent gift or a way to usefully promote your idea or brand. We can engrave depth into it or simply anneal the metal if you want something that looks dark and promotes contrast against the metal.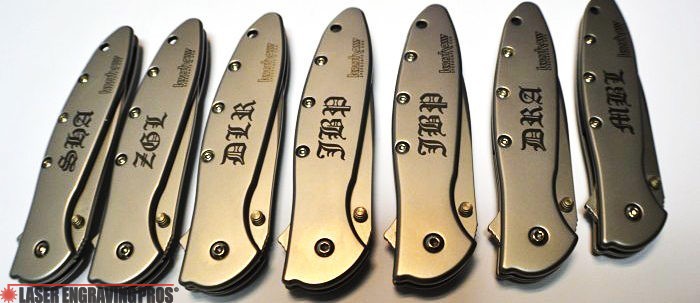 You are giving a gift that will be kept and appreciated for a lifetime to come. Custom Engraved Knives are popular in the kitchen and out in the field, whether they're dicing tomatoes or protecting the innocent from pure evil itself. Custom Engraved Knives would be the path to take if you want your gift to stand out amongst others. They make great gifts for Groomsman or Military or Police graduates. We love engraving knives! Any of these knives will be a great fit for etching or engraving. We are located in Richmond, Virginia but we're able to engrave and ship your items virtually anywhere!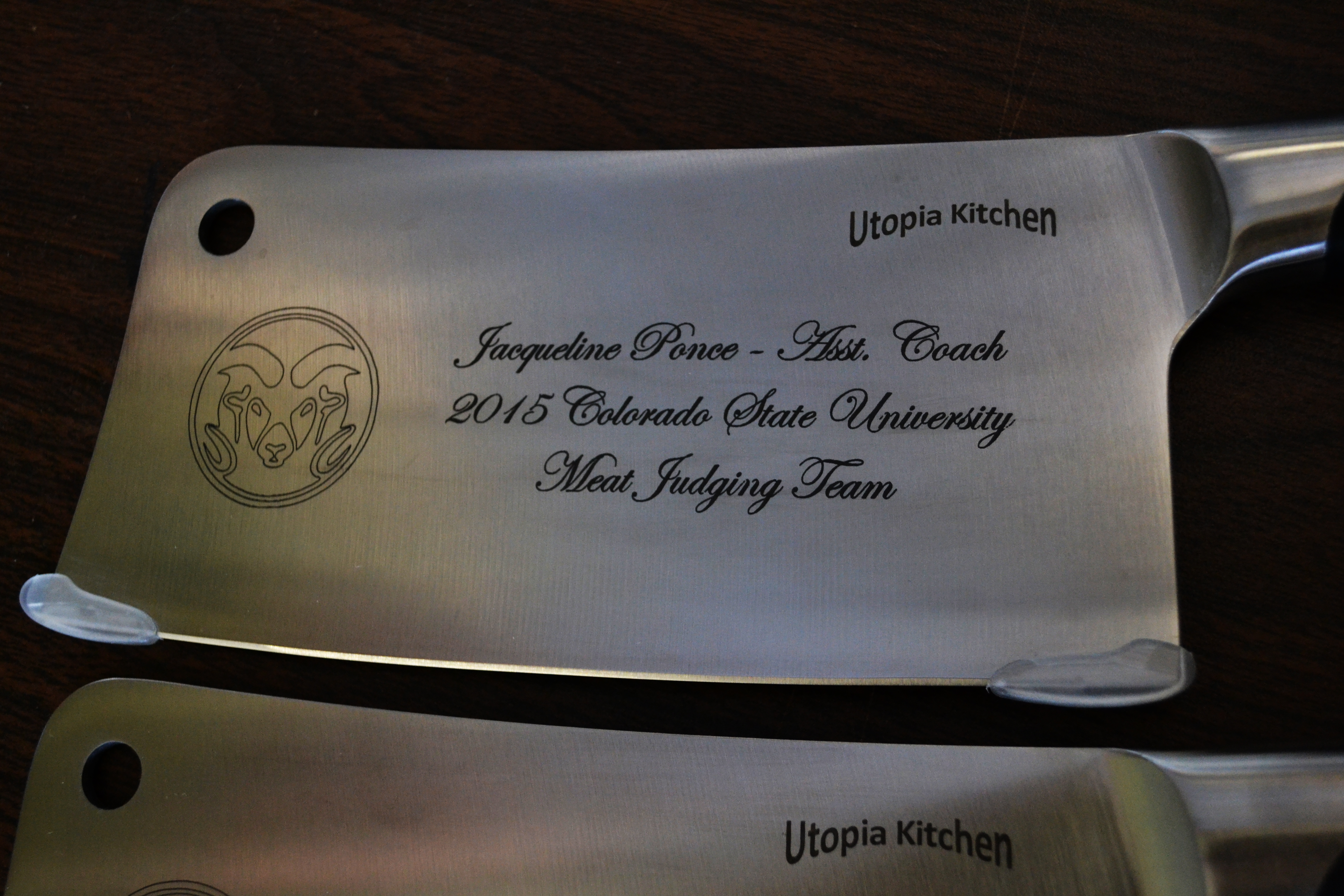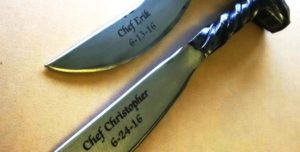 If it has a blade or a handle, we can engrave it. Custom Knife Engraving is a service that we have offered for over thirty years. Giving a tangible item as a gift is a wonderful gesture towards a loved one, however a heartfelt message can greatly add love and meaning to a hunk of metal. We love laser etching Kershaw knives because their finish is so awesome. Custom etched pocket knives are a great gift whether you need one laser etched or five-hundred – we are the ultimate at what we do! Custom Engraved Kershaw Knives- Richmond, Virginia. We love engraving knives! Any of these knives will be a great fit for etching or engraving. Custom etched knives, cooking knives, chef knives, battle knives, K-bar knives, swat knifes, survival knives, or Custom Engraved Knives.
Do you have a project or want to get something custom engraved?