Custom name plates can be used for all sorts of things in an office environment or on a job site. If you need custom name plates created for you,just send us your data (we prefer an Excel document) by form or by email. We'll import the data directly into our engraving systems, bypassing any potential human error. This means you'll never have to order make-up plates! Before printing any of your custom name plates, we'll send you a proof to look over.  This means that you'll never pay for anything you didn't approve. We'll send you a virtual mockup which displays the placement and engraving fields for each custom name plate. Only after we get your approval does anything actually go to print. When we're on the job, your custom name plates will look exactly the way you've imagined!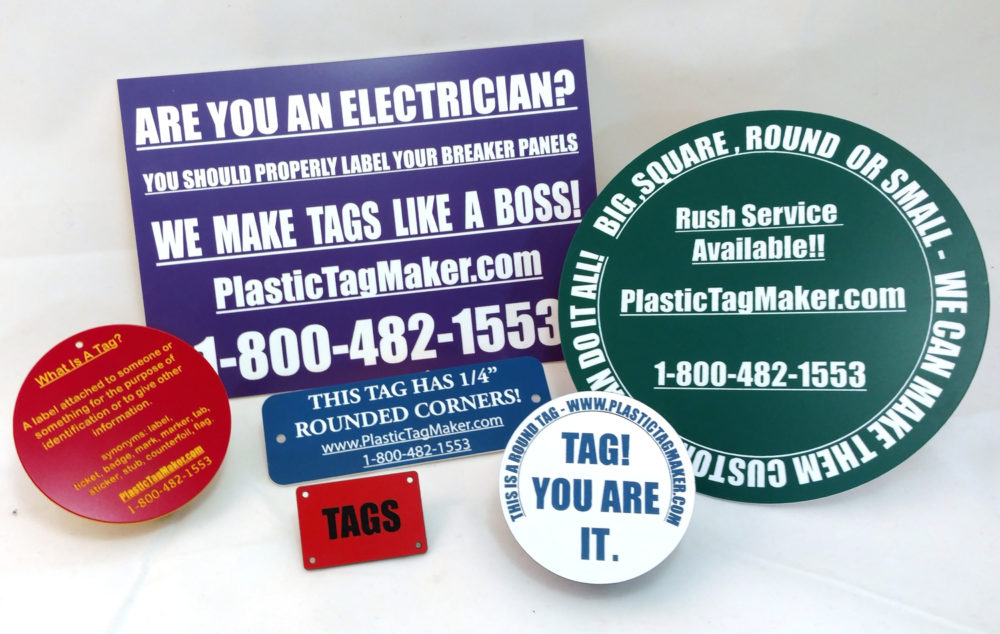 We can engrave custom name plates on many different materials — metal, plastic, wood and more! If you need plates with holes pre-drilled in, we can do that. If you'd prefer them with a heavy-duty adhesive backing, that's also an option. Don't need anything but a plain plate? These are your custom name plates, so we'll do it your way!
Our phenolic plastic is available in a variety of colors. There are too many to list but chances are, if you're searching for custom name plates on plastic for your job-site, we'll be able to make exactly what you're looking for. If you need custom plates, tags or signs, we are the company who can help you out! If you're in need, we can get plates created and shipped out to you extremely quickly. Let us make you look great today! All of our necessary contact information is below.
Do you need Custom Name Plates For Your Office or Business?
Call Us! – 804.234.4990