ENGRAVED ALUMINUM TAGS RICHMOND VA
ENGRAVED ALUMINUM TAGS Plates & Signs are extremely critical to all industries.
Aluminum is lightweight rust-proof and fade-resistant. Engraved Aluminum Tags can be laser etched, or laser engraved for depth. We can screen print them if you want specific colors such as a PMS Pantone. Our Aluminum comes in many thicknesses and we can custom-cut and punch it to any shape. Engraved Aluminum Tags are ideal for machinery or expensive equipment. Does your application require tracking, updated information or service?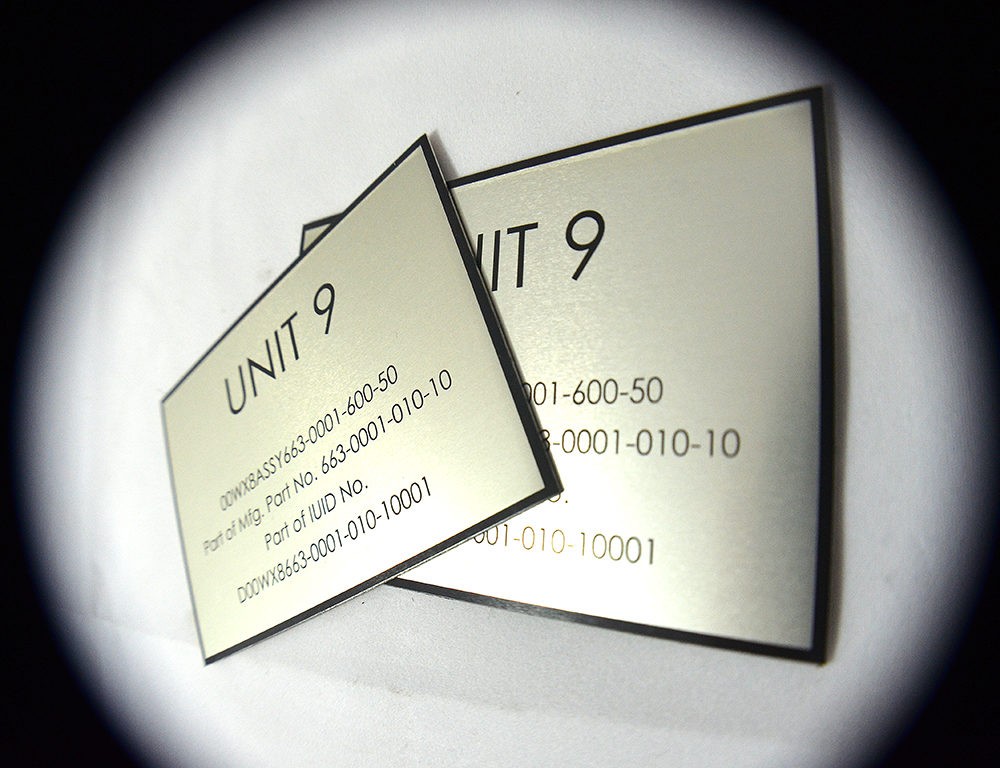 Engraved Aluminum Tags are generally produced with a Black, Silver or a Gold Background. However, our tags can come in any color that you want. We laser etch aluminum identification plates all the time. If you need five or five thousand  we produce them in-house promptly and properly. Engraved Aluminum Tags are ideal for machinery that must be monitored or has a warranty that requires a service. Our Engraved Aluminum Tags can be Screen Printed or Engraved in bulk quantities. We have the ability to go back and etch or engrave variable data into specific fields of the tag.

We can engrave Aluminum in various depths depending on what kind of depth/mark you're looking for. Our company produces Custom Data Plates and Tags on a very regular basis, if you're in a rush – we've got you covered! Simply shoot us an email or send us an RFQ, but if you need them REALLY FAST… just give us a phone call. We'll take pride in the fact that we answer the phone, our company understands that time, tolerance and delivery can be critical to an entire production line INCLUDING YOURS.
 Do you have a project or want ENGRAVED ALUMINUM TAGS?