A customized knife is a great gift for all sorts of occasions. You could use a customized knife to say "I love you," or "happy retirement," or even just "hello." If you like the literal approach, you could do that by having those words directly on the blade. We'd be happy to do that for you! But obviously, that's not the only way to make a customized knife. We can apply designs, logos, artwork: it's your call. The sky's the limit! Here's the way it works. You contact us via the RFQ form below—or through phone or email, if that's your preference—and say, "Hello! I'd like a customized knife." Or many knives! We love bulk orders. You provide a few more details, and we send you back a quote. Your jaw drops at how cheap this is going to be. This must be your lucky day! You give us the go-ahead, and we get right to work turning your customized knife into a tangible object.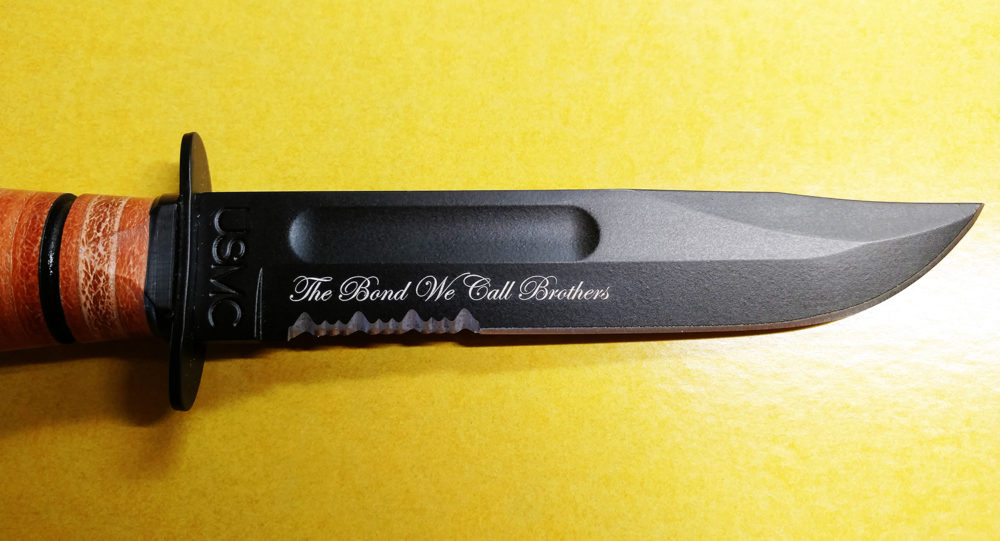 We can work with all kinds of knives. Cleavers, machetes, kukris, pocket knives—as long as your knife has a blade, we can customize it for you! If your knife doesn't have a blade, then I hate to break it to you, but what you actually have is a stick. Unless your knife doesn't have a handle, either, in which case what you have is a delusion. We can't laser-etch a delusion…yet. But whether you're providing the knives or we're sourcing them for you, we're ready to get you the customized knife you need—the customized knife you deserve—today. Contact us so that we can get the ball rolling! The knife ball. Once the knife ball starts rolling, get out of its way. Do not stand in the path of the knife ball.
A Customized Knife Is a Treasured Knife!