Customized logos are how you help your brand to stand out among the competition. Studies have shown that people identify brands by their customized logos even more than by their name. When you hear "McDonalds," you immediately picture the golden arches. That's the power of customized logos! They lodge in your customers' brains and live there forever.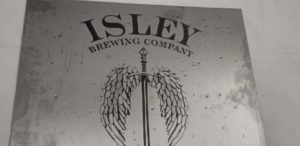 But how do you get your customized logos into your customers' brains in the first place? By displaying them on absolutely everything you can, of course. Billboards and traditional ads are perfectly fine ways to do this, but there are better options. If you really want to get people talking, you need to put your customized logos onto items that will be in daily use. Water bottles, canteens, hats, shirts, keychains—anything that a customer's friend might see and ask about. Word of mouth is how you really get your brand to go viral, and customized logos are fantastic for word of mouth!
This is where we come in. No matter what product you're imagining, we're ready to put your customized logos on it. From bottle openers to flip-flops, from cups to cars, we're the people to get your name out there and earning the recognition it deserves. So use the RFQ form at the bottom of this post to get in touch with us and tell us what you're looking for. We'll get you set up with a quote, and you'll be on your way to being a household name! It's possible that there are a few other steps involved, but once you've got brand recognition, I'm pretty sure that all of those just fall into place. All you have to do is make a great product and sustain your company against all odds. We'll do the rest!
Check out our Metal Tag Factory -> MetalTagMaker.com!
Customized Logos: Let Them Know Your Name!
Call Us! – 804.234.4990